Donna Selvatica is Open
Our lovely medieval village of Neive has a new fine dining restaurant called Donna Selvatica, named after one of Romano Levi's grappas.

Us and our friends, Franco and Susan, from
Franco Rocca
winery, were invited to the practice dinner last night and we all agree they are off to a great start.

The owner, Valter, chatting up some test customers. The dining room is very elegant and relaxing.
Dinner started with a "tris" a sampling of traditional Piemontese "antipasti" appetizers, Flan di Asparagus, Carne Cruda and Vitello Tonnato.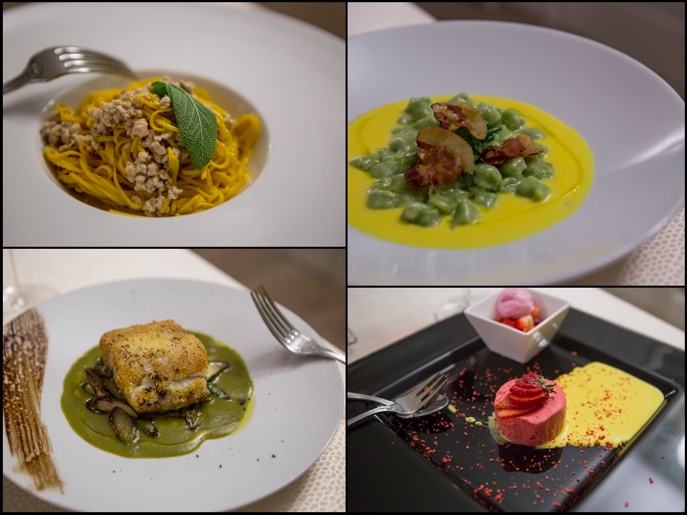 As you can see, the food was fantastic. The young chef, Gabriele, gave some nice twists to the dishes. For example, the tajarin pasta came with a Langhe white sauce instead the usual meat ragu and Arugula Gnocchi on top of a cream of saffron.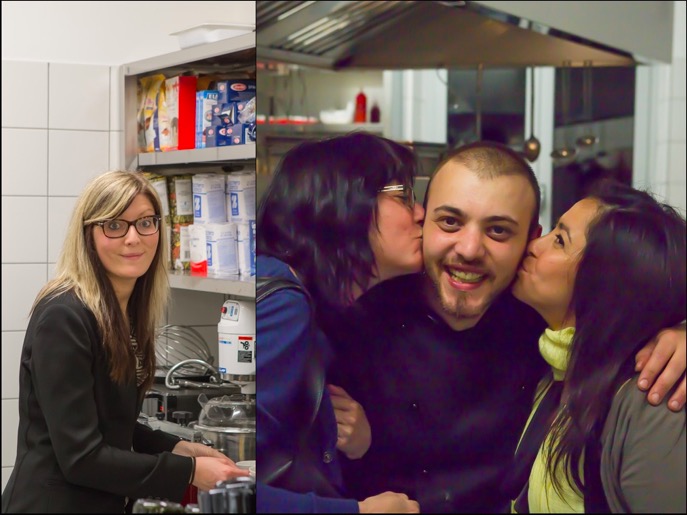 As Daniela, front of house manager, prepares espresso, Susan and Leslie congratulate Chef Gabriele for a great dinner.

No website as of this blog, here is the restaurant info:
Donna Selvatica
Via Rocca, 21
Neive CN 12052
+393358008282

Donna Selvatica is participating in Barbaresco a Tavola.
May 8, 15, & 22
Il Barbaresco a Tavola

3 evenings featuring the new release of 2012 Barbarescos.
A fantastic way to experience the new vintage along with dinner.
At various participating restaurants in the Barbaresco area.
40-85 euros for dinner & wine per person depending on restaurant