Bottling Rosé outdoors!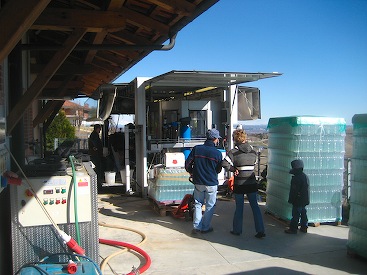 This past monday we stopped by the
Nada Giuseppe Winery
to watch
them bottle their ros
é
. The equipment is a little more specialized ( for ros
é )

so they are using a mobile bottling machine. All of their other wines are
bottled in the winery.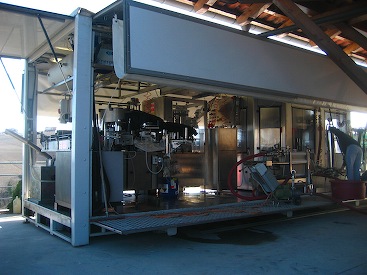 This self contained bottler is delivered by a flat bed truck, then setup on the ground.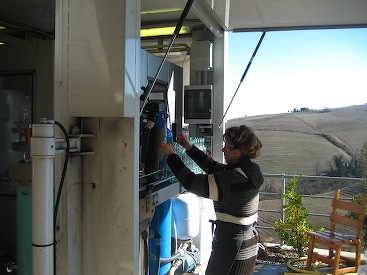 Barbara loading bottles with Valle Grande vineyards in the background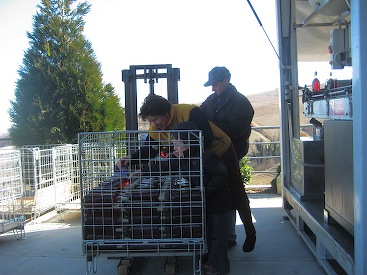 Nella and Giuseppe along with there grandson filling cages that are moved into
the winery for labeling at a later date.
Ros
é
from 100% Nebbiolo, just in time for spring!