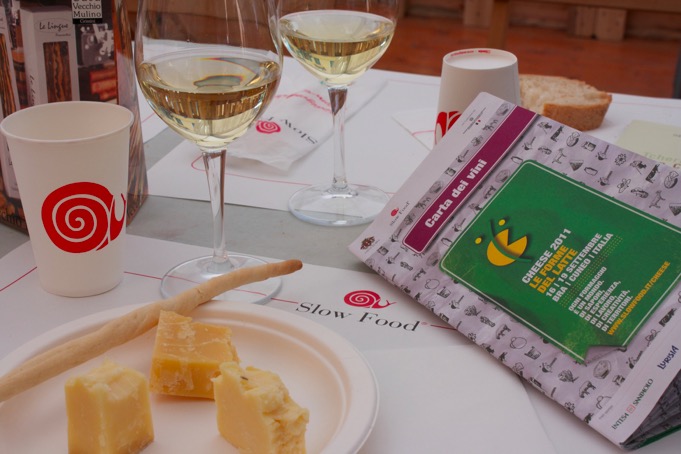 We made it to Cheese 2011 on Monday, the last day. We started in the Great Hall of Cheese tasting some white wine from Veneto and of course some cheese.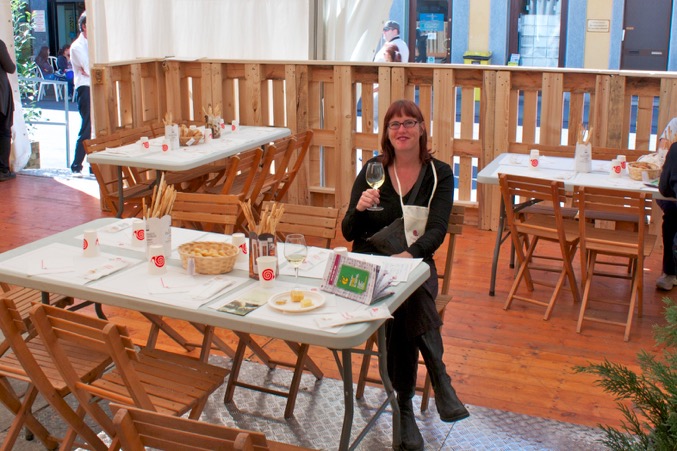 We found the Neal's Yard Booth and bought some great cheddar cheese, something we can't easily find in Piedmont and miss.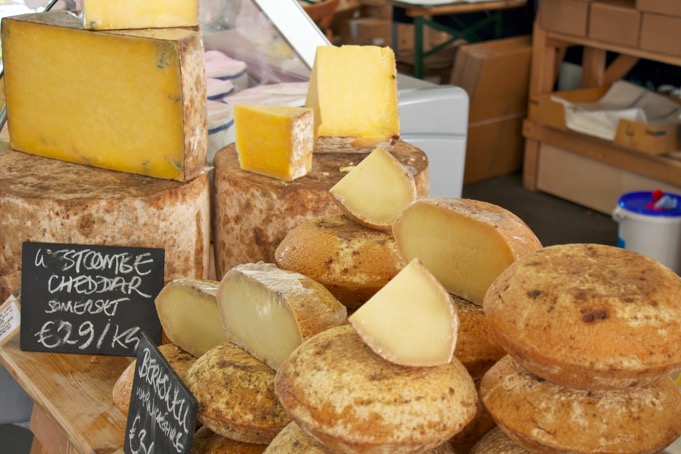 It wasn't as crowded on Monday, which we preferred. Everyone said it was packed on the weekend.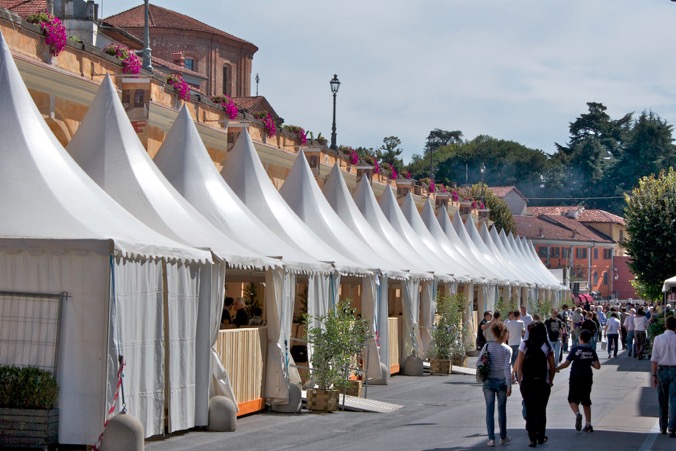 Raelin, Leslie & Robin next to a big blue Slowfood snail!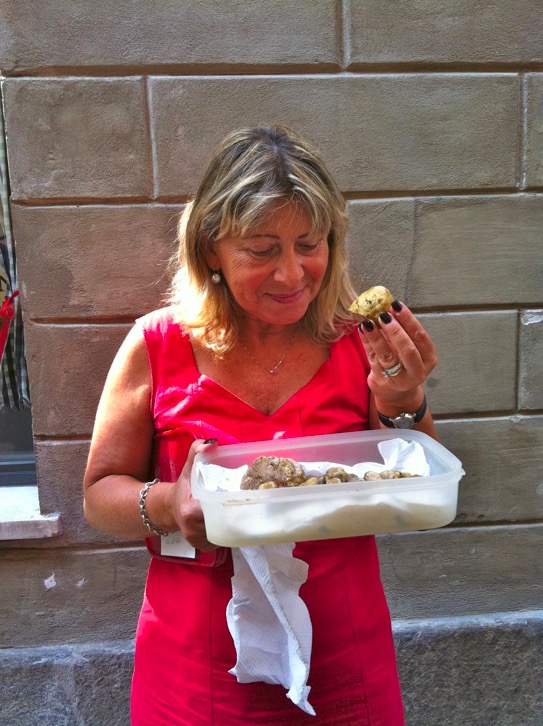 On a recent walking tour of Alba we came across the first white truffles of the season at Tartufi & Co. These are on there way to a few of the local restaurants, so far it looks to be a good year for truffles with all the rain we had in the spring.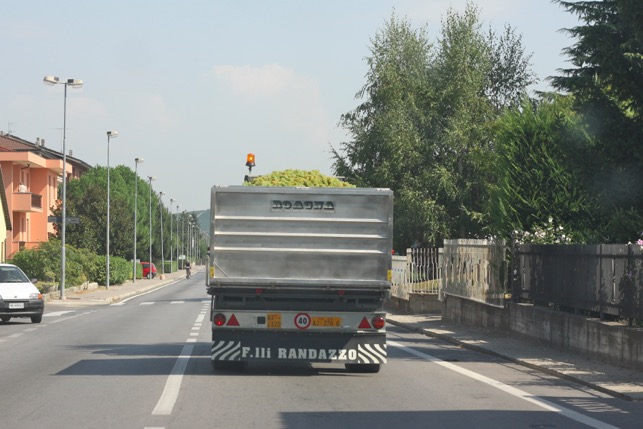 As harvest ramps up the roads are full of tractors carrying grapes to the wineries, Moscato anyone??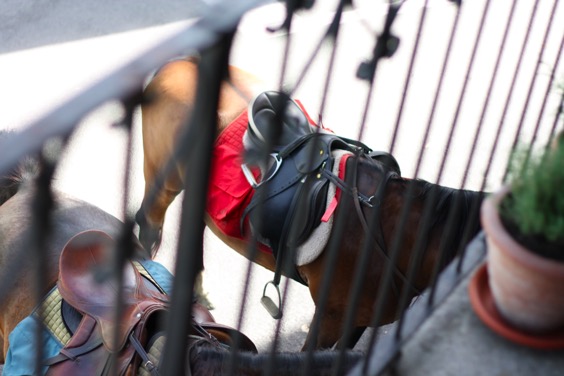 The other day while working at the computer we heard a sound and thought could it be? Sure enough, there were two horses tied up to our garage door below our kitchen balcony.