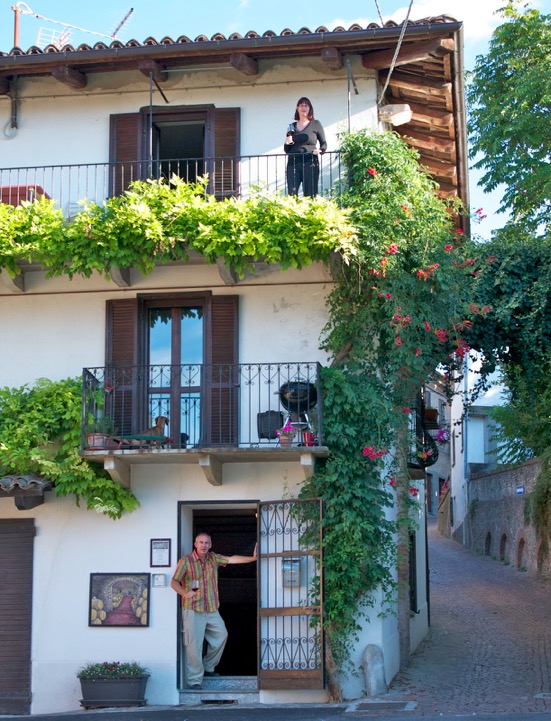 This time of year can seem very calm and quite for visitors here in Langhe, but behind the cellar doors, wine makers are getting ready for harvest. We are taking advantage of this short lull to catch up on our "to do list" such as a new family photo in our new home in Neive (only a year late).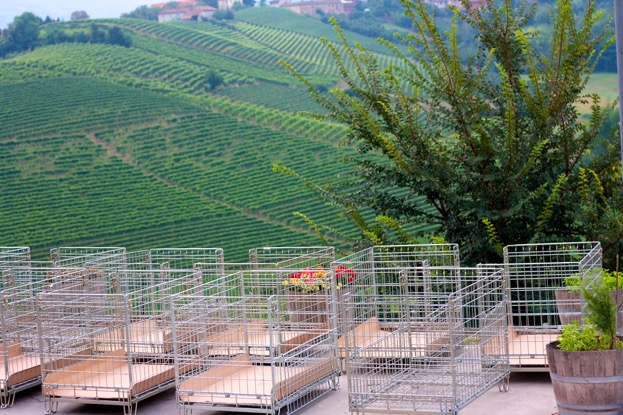 These cages are waiting outside the Fontanabianca winery, soon to be filled with just bottled wine, freeing up yet another vasca (stainless steel tank), for the wine looming on the vines in the background.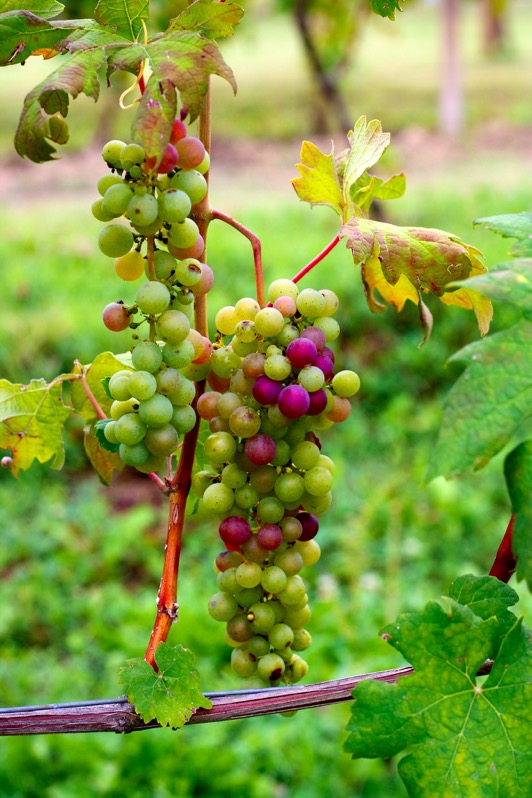 This Dolcetto vine has already started veraison and is only 3 to 4 weeks until harvest.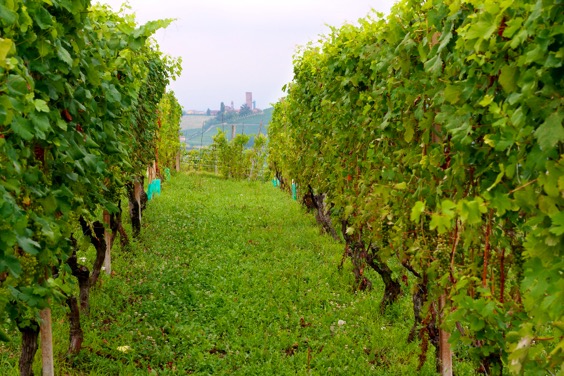 However, this Franco Rocca Nebbiolo vineyard, with the tower of Barbaresco in the background, still has a long way to go, 6 to 8 weeks until harvest .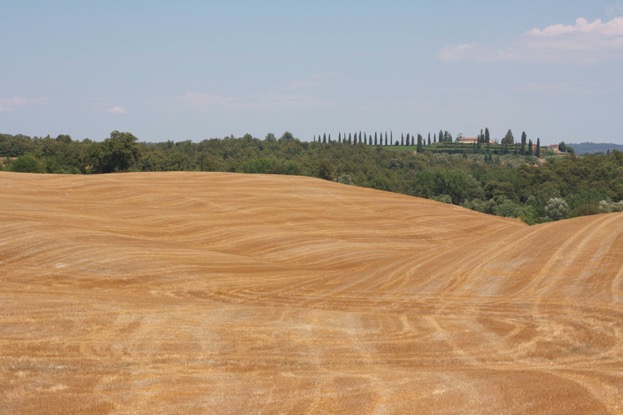 We spent a few days in Tuscany in Montalcino. It was very different from Piedmont,
with lots of brown countryside, olive trees, cypress trees and sangiovese.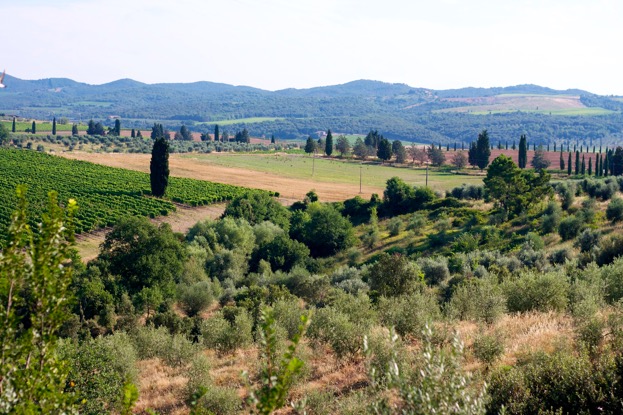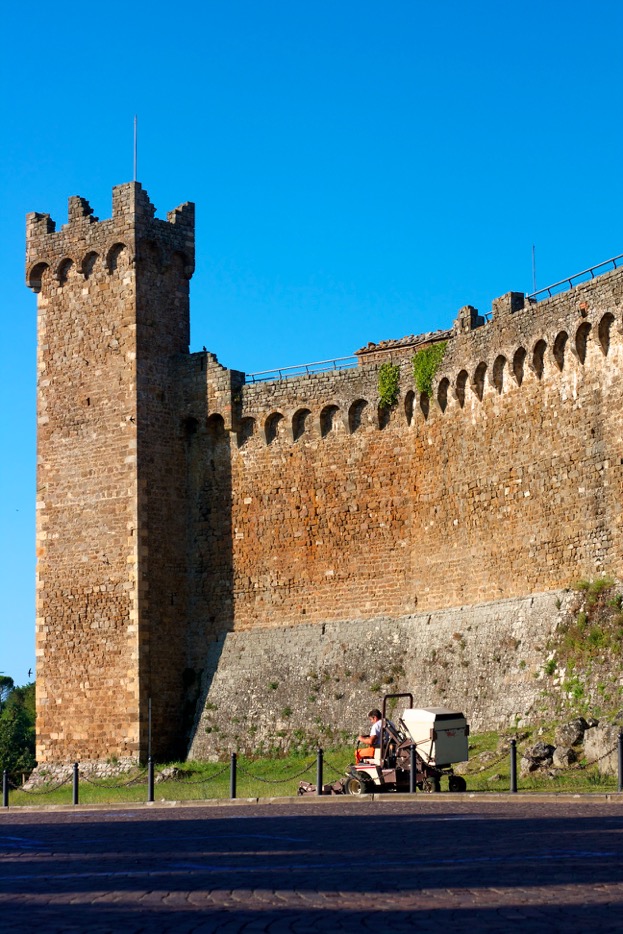 This is Enoteca La Fortezza, the regional wine shop for Montalcino inside an old fortress. Here you can get a map of Montalcino wineries, find many choices of Brunello by the glass, half glass or taste and a great place to buy wine. Seating inside and outside and for a small fee you we walk around the top of the fortress to get a better view of the city and surrounding area.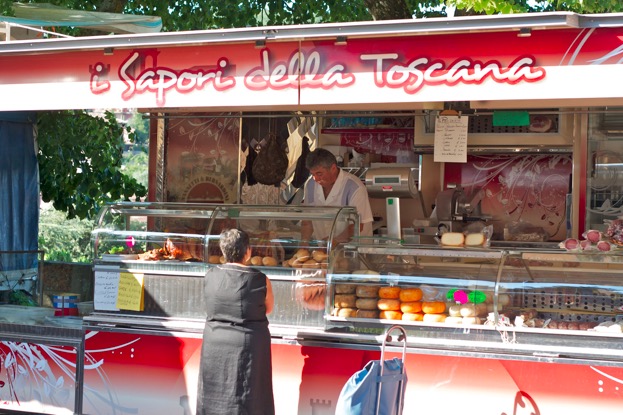 At the Montalcino market, we found Porchetta, whole roasted pig!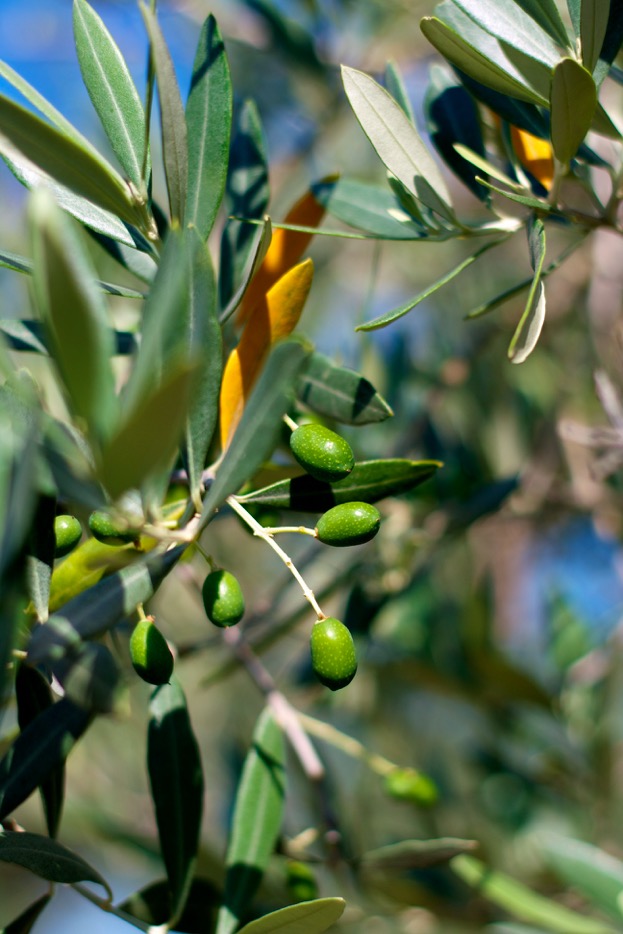 The olives trees had baby olives starting to grow and mature. We tasted and found some great olive oil to bring back to Piedmont.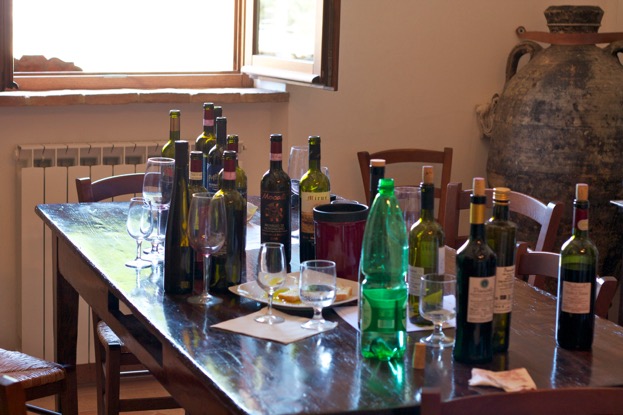 We visited the Brunello producer, Mocali, located just south of the village of Montalcino. We tasted 13 wines plus their biological olive oil.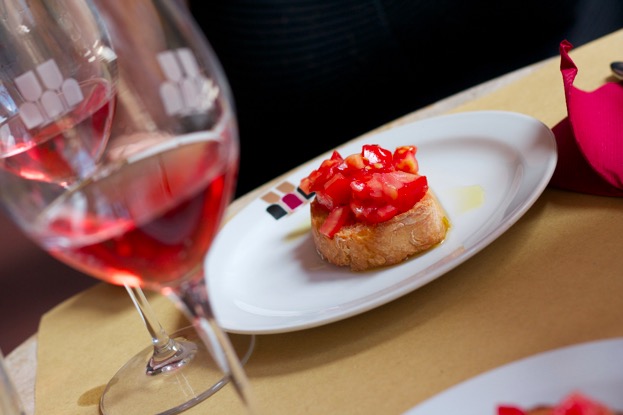 There was bruschetta on almost every menu, here we are having lunch at Alle Logge di Piazza in the center of Montalcino. We drink a lot of rose wine during the day because it was very hot out. Rose made from sangiovese grapes. Tasty! We also drank our fair share of sangiovese, Rosso di Montalcino and of course, Brunello di Montalcino.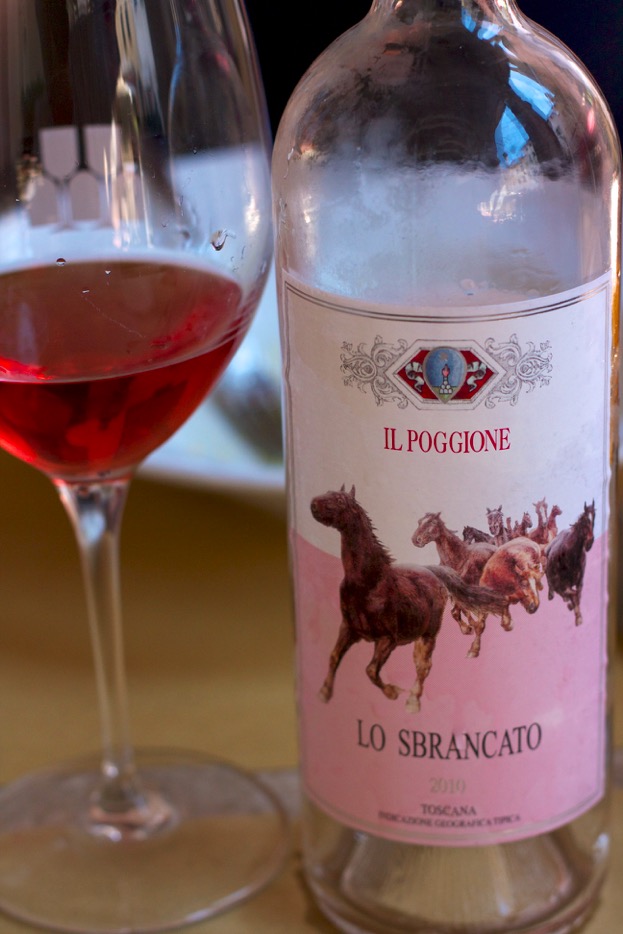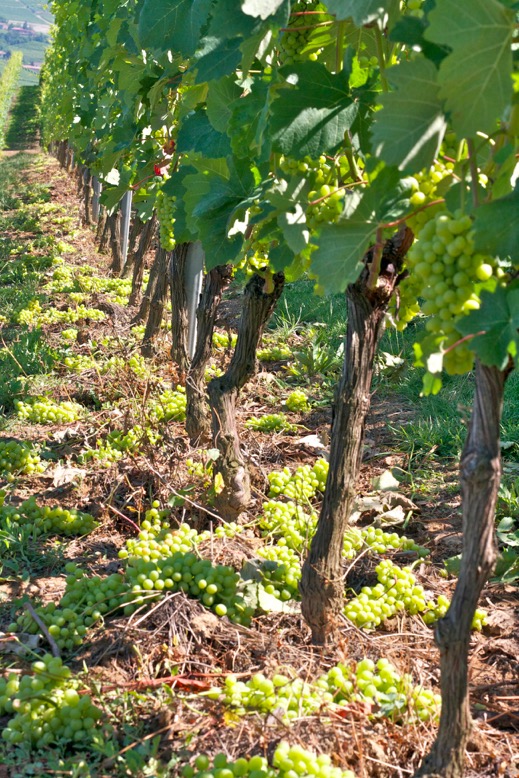 Green harvest is under way here in the Langhe. This is the process of thinning the fruit on the vines
which in turn forces the plants energy into the remaining grape bunches, thereby increasing the concentration
of flavor and color. As one can see it get's its name from all the pre-ripened fruit laying on the ground
composting.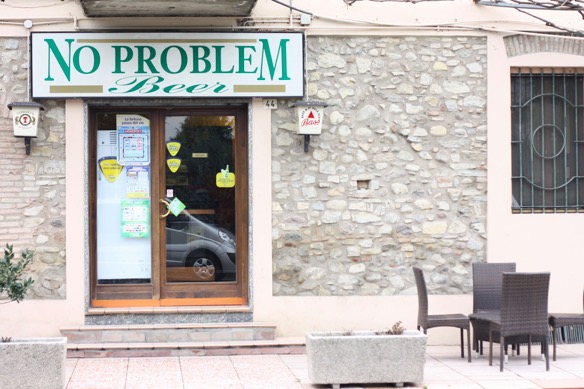 There is not much english written or spoken here in the Langhe, However once in awhile we come across
something funny such as this sign on a bar in the middle of wine country.