Birthdays and Tastings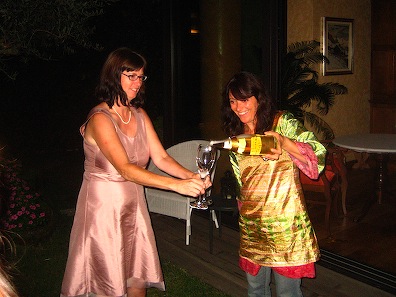 Chiaro celebrating her 40th at her friend Chiara's 50th surprise birthday party at
La Ciau del Tornavento (way to go Bob). Yes that is a freshly sciabolaed
bottle of
Cristal
however we still prefer
Bille
.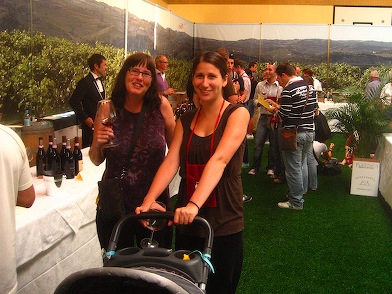 birthday(week): wine at the Piacere Barbaresco tasting with our friend and
Treiso neighbor, Andrea. The tasting was a hit, they decorated the elementary
school gym like a vineyard.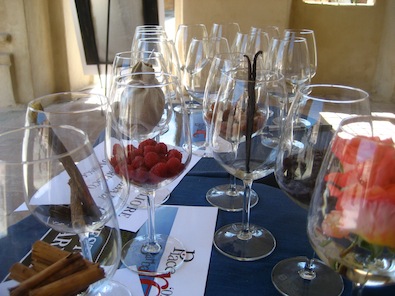 A new event this year at the tasting was a hit. The 9 glasses in the background
had extracts of veris wine smells for to to try identifying, if you got all 9 correct
you win a bottle of Barbarecso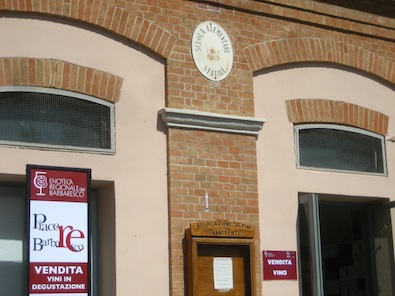 Zero tolerance in ITALY (NOT) you have to love a country that has a huge
wine tasting in their elementary school caffeteria along with a temp wine shop
in the front office. The tasting lasted through monday so, no school !!