Road trip and snow
We did some scouting this weekend for our spring trips to the
Franciacorta
wine region,which is about 3 hoursnorth east of Barbaresco.
Was fun but way too cold.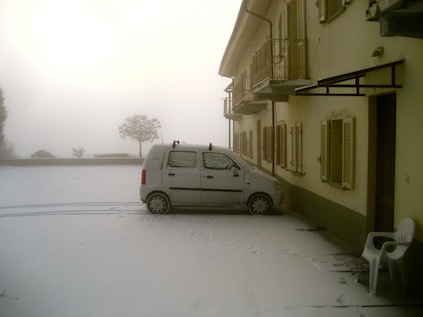 Our first snow arrived on the 17th of December, only 2 inches but enough for a
white Christmas.The garage is packed full with fire wood so Robert parks under
the bedroom balcony to maintain his recored of never scraping the car here in the
Langhe. He does not miss that old MN sport of scraping and shoveling snow.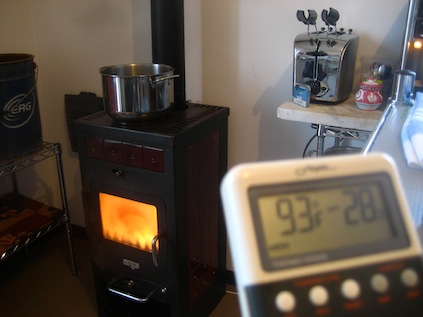 Testing out the new stuffa, made it to 93 F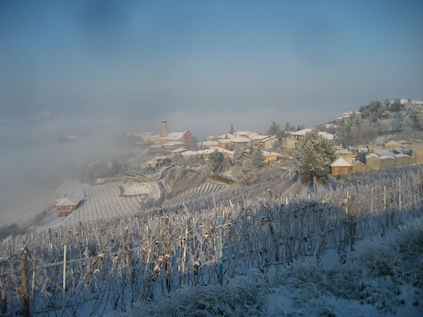 Treiso covered in snow.