Bulgarian Bubbles?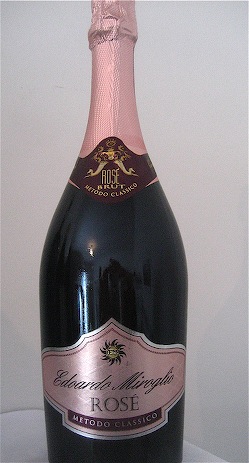 What can be more interesting than trying new bubbles
from off the radar wine regions.
Recently we tried a wine from Bulgaria.
Edoardo Miroglio
Brut Rose
Metodo Classico 2006
It appears to be vintage, the label says 2006, but we are not
clear on Bulgarian wine laws.
It was disgorged in September 2008.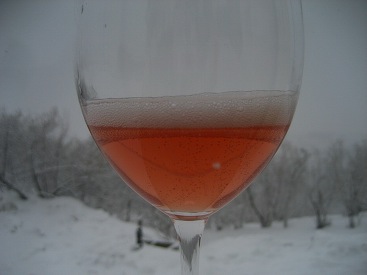 We poured some and gave it a try. Light salmon in color with a fine bead
of bubbles. Looks promising. We try a taste. Very dry and crisp with
lots of cherries and fresh cranberries. Balanced with a nice yeast component.
Fairly strong enjoyable yeasty finish. We approve.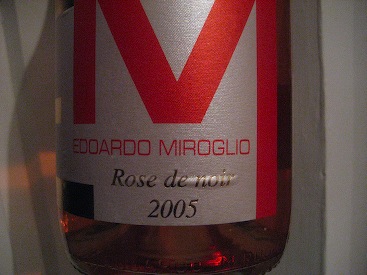 A few days later we tried their rose made from Pinot Noir even though
it was a 2005 still showed lot of fruit. Makes us want to try a current vintage.