Winemakers Love Snow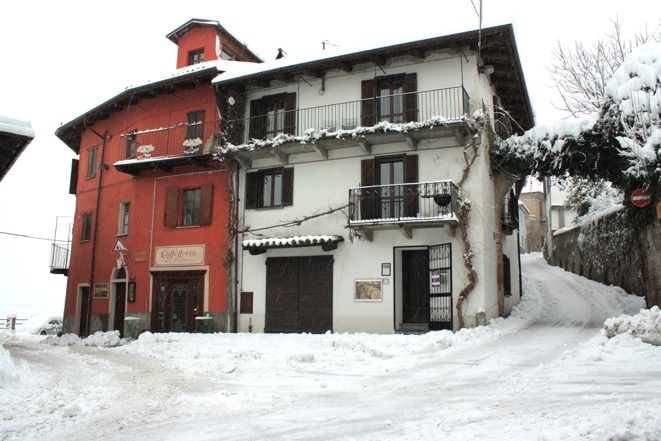 After a very dry winter so far, we awoke to 12 +" of snow Sunday morning. Local kids were using the street next to our
house as a sliding hil,l good thing it's a one way coming down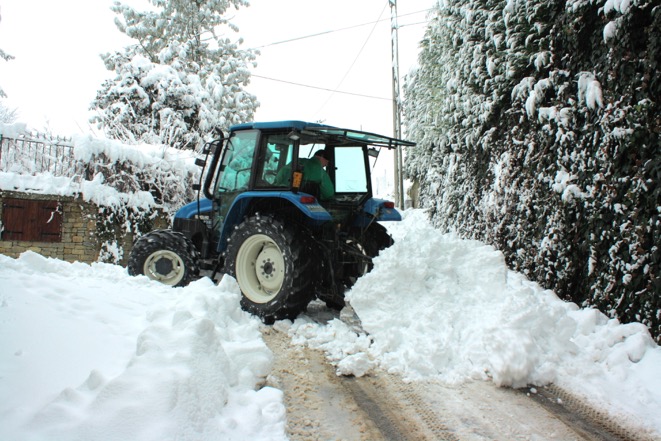 Growing up in Minnesota we are used to seeing lots of snow removal equipment, however, after 3 years here
we have never seen a city/county snow plow. All the streets are cleared by local growers (farmers) with there
own tractors, theses guy's do a great job. Above is Giulio from Fattoria San Giuliano, a winery just down the
street from us.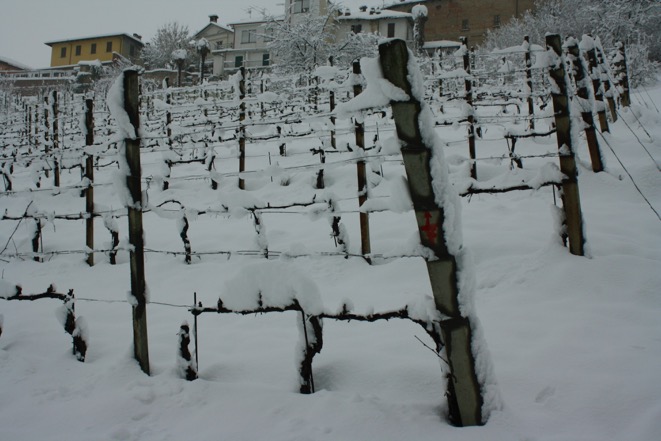 Snow can be a big pain in the butt in hilltop towns with narrow streets with nowhere to put all the snow.
However, snow is very good for the grapevines. With all the hills here in the Langhe, rain turns into run off
very quickly whereas snow melts slowly allowing it to seep into the soil slowly.