Big Bucks for Truffles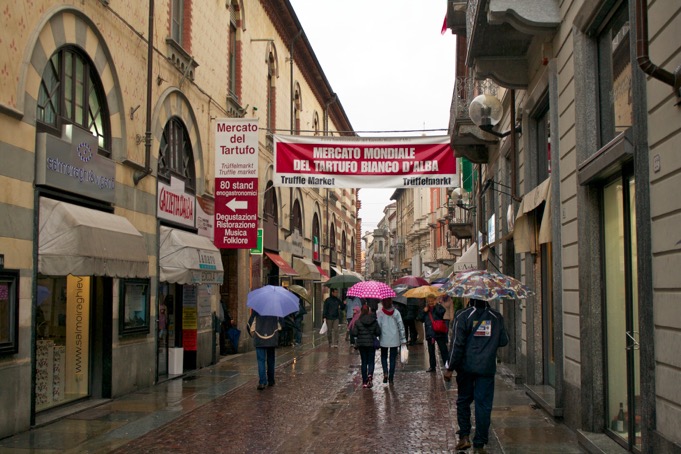 After many months of no rain, the first weekend of November has been hit hard with heavy rain and flooding. Unfortunately, the rain came too late to help with the truffle season. This year the famous Alba white truffles are down in numbers and expensive.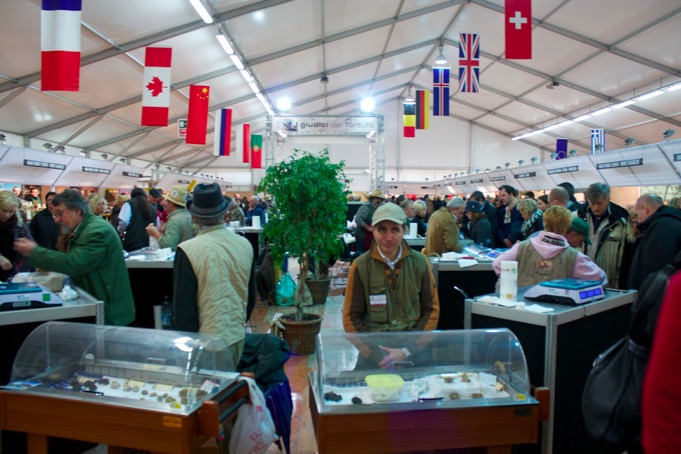 Even though it hasn't been the best year for truffles, one can still choose from many different truffle hunters and a variety of sizes.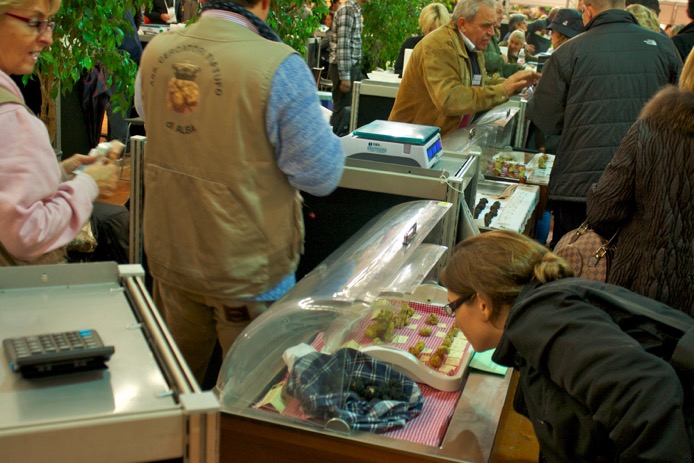 Inside the Truffle Fair, the smell of truffles is almost overwhelming. How do you know the truffle you're considering is aromatic or not when the smell of truffles is penetrating the fair?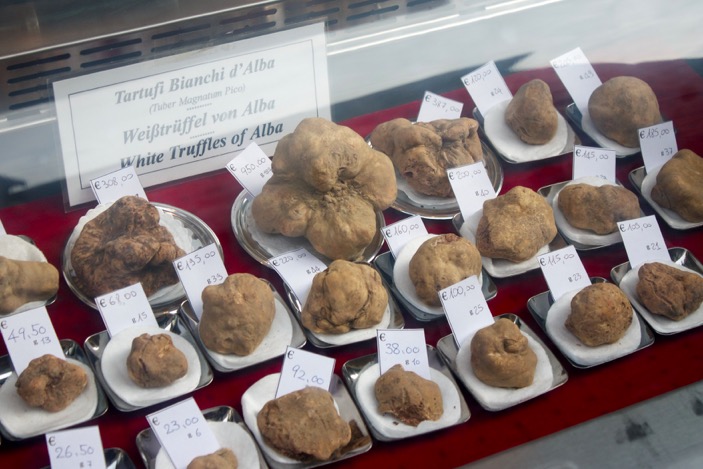 This year, on account of the very dry summer, the price of the famous white Alba truffle has increased due to short supply, however, quality seems to be good.
950 Euros is a lot of cash for something that has a shelf life of 7 days or less.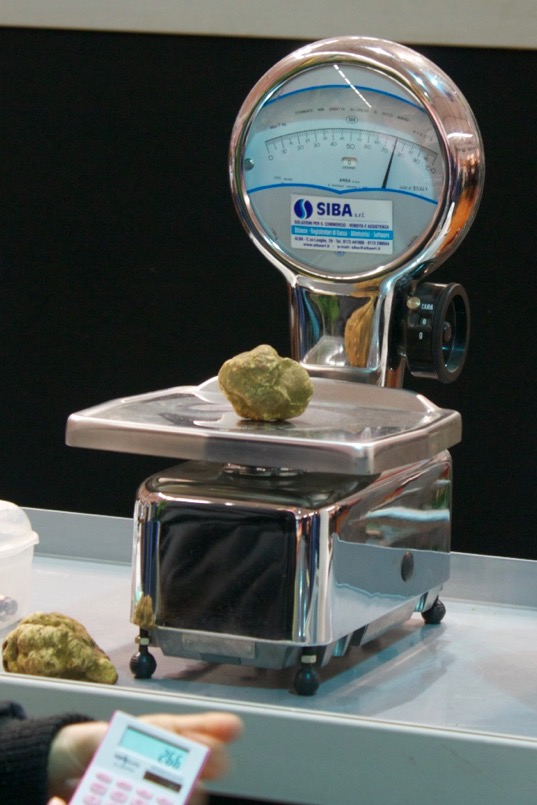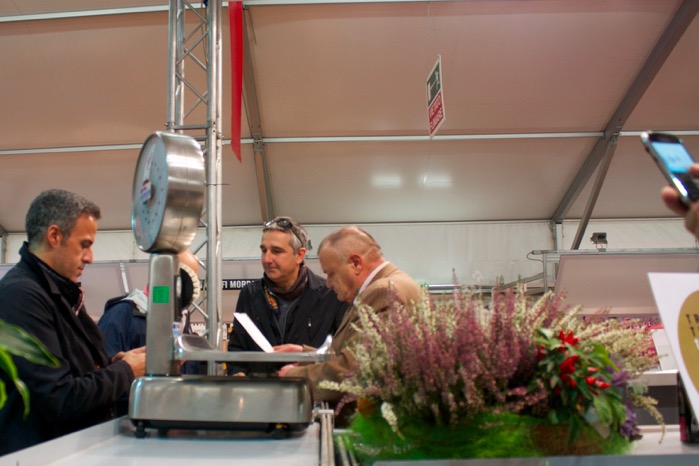 Before or after buying truffles, you can have your purchase judged for quality by experts in the center of the fair.
In addition to truffles, there are tons of other food stuffs to taste and buy, pasta, truffle oil and honey, salami, cheese, hazelnut cakes, chocolates, wine and much more.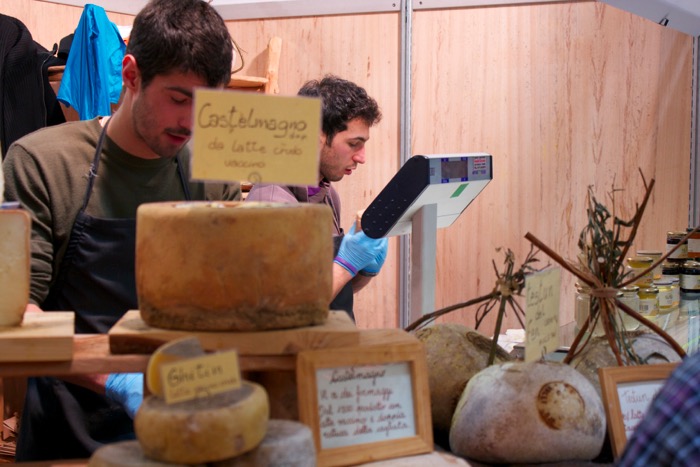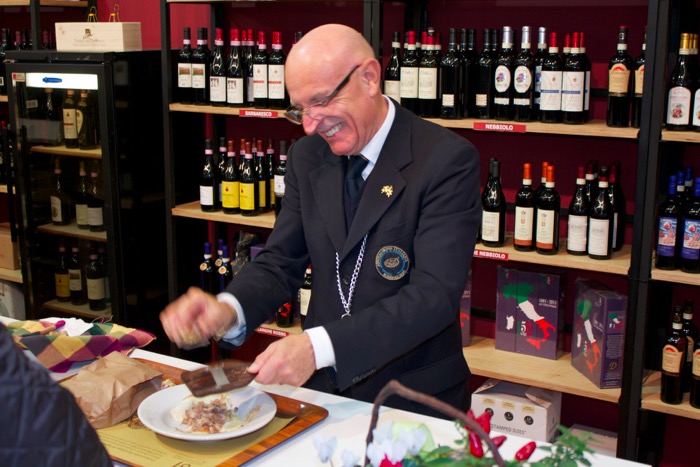 If breathing in the truffle air gets you hungry! No problem, you can buy pasta, eggs or carne cruda with ample shavings of truffles, of course!